WORK OF DEGANN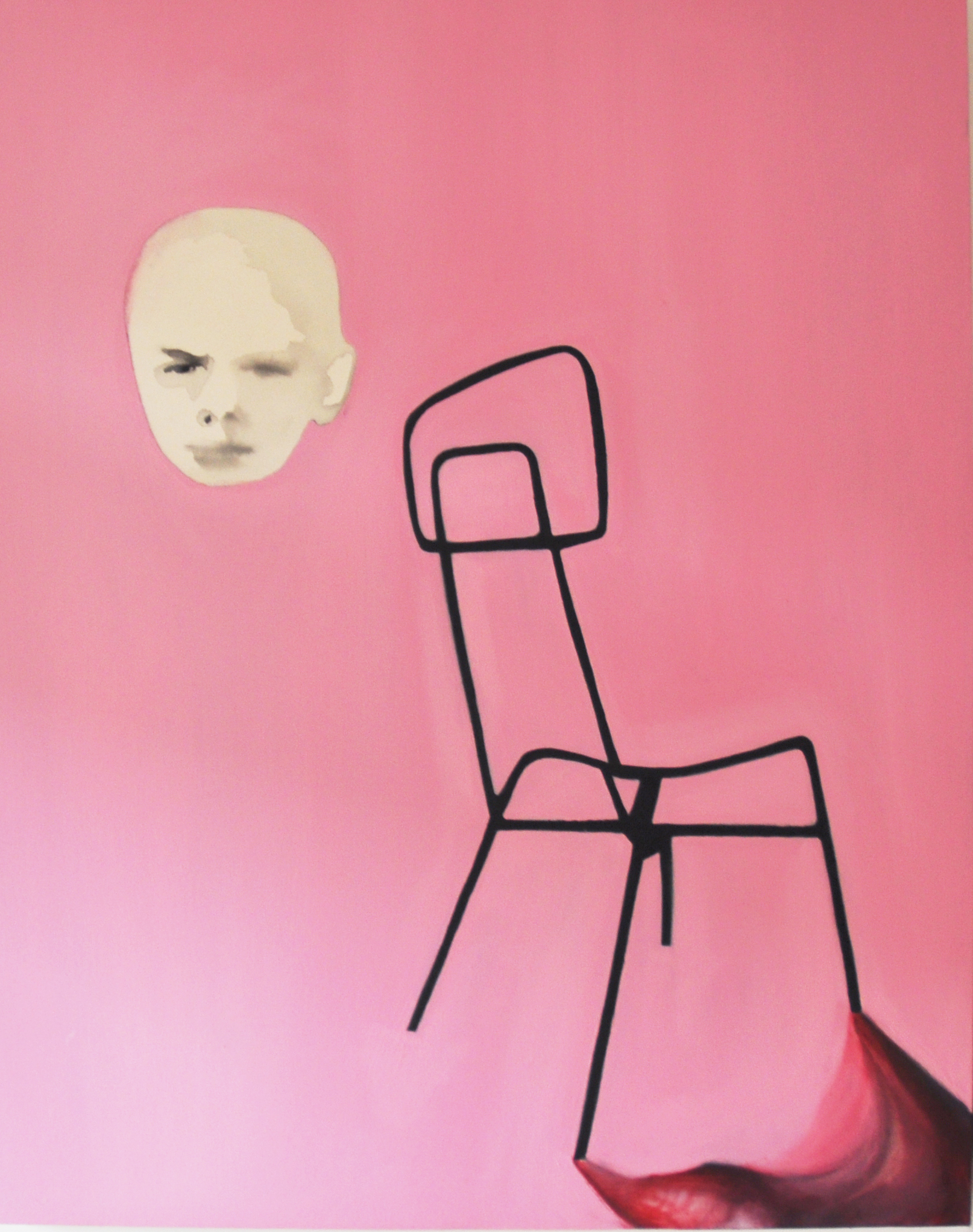 DEGANN also known as Anne de Groot (b. 1989) based in Amsterdam, the Netherlands. Regarding her work she says: "My paintings and watercolours are vivid and aesthetically liable images that sometimes disguise an atrabilious element. Mental vulnerability and transience are central themes in the work. The multiple layers in the paintings create an elusive form. Like light, the works are simultaneously fleeting and present. This corresponds with my perception of paintings as breathing organisms. This is why they are not made as mere artistic statements, but originate from a sincerely felt inner necessity."
"I search for shapes that intrigue and convince me. In my portraits I do not paint faces, but heads, which for me creates a different sense of intimacy. I see the face as a structured spatial order covering the head, which houses the soul."
"I aim to depict a way of seeing that illustrates how I interpret the world around me. In this process I would like to fully immerse myself in the work without being visible. The "I" plays hide and seek. When I paint I expose and simultaneously disguise myself.I create to expose what lies beyond my surface. Sharing my work enables me to project my vision of the world around me on those that inhabit that world. Their eyes looking through my eyes. Communicating with the world around me is not easy. By sharing that what I create, letting go of the visual in my work and appraoch the invisible, I understand my work better.I have never considered that what I was taught to see is more valuable than how I perceived things myself. I am still struggling with this sense of reality, as I believe that reality will not allow itself to be changed by anything else than the human mind. I have understood the necessity to research to what extent my reality can reach a level of truth through my work."